LinkedIn and Personal Branding Focused Masterclasses, Workshops, Talks and Emcee services
Overview of Masterclass session
The Most Recommended LinkedIn Masterclass on LinkedIn with 650 LinkedIn Recommendations.
My Masterclass is based on my 3 international bestselling books: "LinkedIn Mastery for Entrepreneurs",  "Personal Branding Mastery For Entrepreneurs" and "Social Selling Mastery for Entrepreneurs: Everything You Ever Wanted To Know About Social Selling" Join my LinkedIn Masterclass is for you if you wish to inspire your leadership team, C-suite, marketing and sales teams and employees.
I have been named an Official LinkedIn Power Profile 2012-2018, I have one of the world's most viewed LinkedIn profiles with 55,000 followers. I won Social Media Entrepreneur of the Year award by CMO Asia/World Brand Congress and Asia's Most Influential Digital Media Professional.
I am also the most controversial LinkedIn marketing entrepreneur and CEO in Singapore. Appearing on the front page of local newspapers for the wrong and right reasons, saying what I am thinking and engaging happily on LinkedIn and in the marketing and business press, creating a classic "marmite" personal brand. Mumbrella called me "the most colorful marketing founder".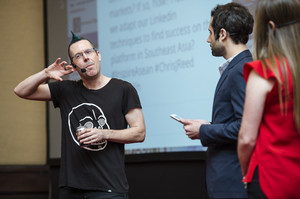 Why should you join my Masterclass
I am a serial, global entrepreneur having created Black Marketing – Enabling LinkedIn For You, The Dark Art of Marketing – Personal Branding For Entrepreneurs, Mohawk Marketing – TripAdvisor Engagement For You, Chris J Reed Mastery – Masterclasses that Engage, Delight, Educate and Entertain and Spark: LinkedIn + Tinder = Match.
My company – Black Marketing – has just won Asia's Best Brand Award and the Social Media Marketing Agency of the Year Award by Singapore Business Review.
I am also a vastly experienced LinkedIn and Personal Branding Masterclass Leader, event speaker, emcee & chairperson. I lecture at The University of Hong Kong Business School, The Chinese University of Hong Kong Business School and National University of Singapore Business School to MBA students.
I also mentor for the CMO Council/Singapore Management University Business School and Chair of the Marketing Committee of the Singapore International Chamber of Commerce.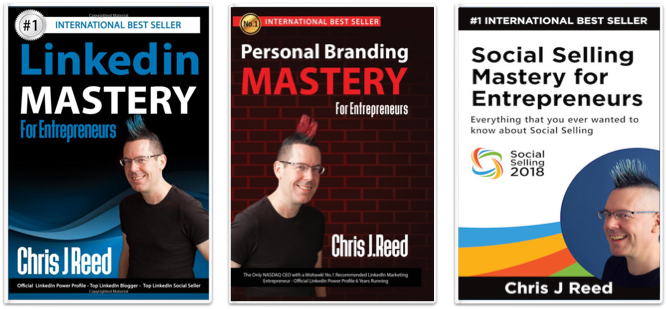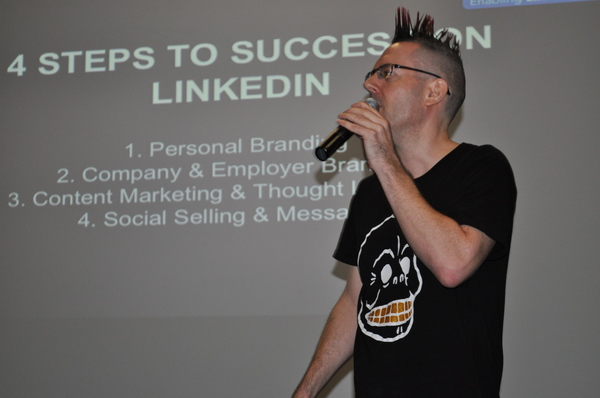 What are you getting
Your team will be trained in all aspects of LinkedIn relevant for their roles.

Your team will be shown LinkedIn best practices, getting the most out of the LinkedIn platform.

Every part of LinkedIn can be demonstrated, enabling your team full practical use straight after the session.

We customize and personalize the Masterclass to your requests and needs.

We also go through every single person's profile in the Masterclass demonstrating what they should and should not be doing in a very engaging and interactive way
Most recommended class
You may also check out my 600 recommendations (link) that I have received about my acclaimed LinkedIn masterclasses, workshops, talks and what Black Marketing has done for clients on our clients. Feel free to contact anyone on this list and ask them directly how engaging, interactive, inspirational and educational my sessions are.
I wrote the No.1 International Best Selling book about LinkedIn and will share my experience, knowledge, and experience on every detail of how to use LinkedIn specifically covering tips on what to do and what not to do across the four main pillars of LinkedIn success:
Personal Branding
Employer/company branding
Content marketing/thought leader elevation
Sales Navigator, Social Selling and messaging
ABOUT US
Chris J Reed Mastery part of our parent brand, All Black Ventures. Learn about our other brands.
Sign Up Today
Want to check out our next Masterclass session? Please sign up and we would return back to you.